Web 2.0
Web 2.0 involves 2-way communication, which is in sharp contrast to Web 1.0 (e.g. typical websites). As a result of being much more interactive, Web 2.0 is at least 10-100 times more powerful than Web 1.0.
Other names for Web 2.0 are Social Marketing, Attraction Marketing, and Relationship Marketing. The latter is my favorite. Relationship Marketing is about relationships first, business second. It's about giving freely and adding value to people as a first priority. It's really about fulfilling the second part of the Greatest Commandment that Jesus gave, namely to love your neighbor as yourself.
On December 2, 2008, Mari Smith, one of the premier Facebook experts, did a fantastic interview of Jeff Herring, the Article Marketing Guy. Jeff is one of the leaders in the world at writing articles for Ezinearticles that lead to much fruit in the marketplace.
During that interview, Jeff asked partipants to draw a baseball diamond on a piece of paper. Below home base, write "Blog," next to first base write "Facebook," above second base write "Ezine Articles," and next to third base write "Twitter." Jeff said when used properly, using just those four types of social media will create Massive VISIBILITY on the web for you. Here's why:
Most Internet experts agree that your BLOG should be the HUB of your marketing strategy. That is where conversion typically takes place – visitors become contacts, who become customers or clients.
Facebook is the most popular social network in the world. In August 2008, there were over 100 million active users. By July 2011, this figure had climbed to 750 million.
Article sharing is one of the fastest and most effective ways to drive traffic to your blogs or landing pages. See Mari's Smith interview of Jeff Herring titled "Explode Your Profits With ARTICLES!!!".
During my webinar interview of the Blog Squad in October 2008, Denise Wakeman told our audience that all the shakers and the movers on the web were moving over to Twitter. At that time there were 3 million unique Twitter users. Just five months later, there were 17 million users.
Several times while journaling during my Quiet Time, Jesus told me "Coaching people to journal to hear My voice is your sweet spot!"
Jesus also told me, "LEVERAGE YOUR TIME by coaching people in small groups (up to 15) and large groups (up to 1,000). One of the reasons for this is to make LIFE Coaching affordable to the masses. Another is the teach people how to share their God stories, products, and services with the world." There is POWER in a testimony.

It's Time For You To Experience
EXPLOSIVE KINGDOM IMPACT
JIREH Marketing
UNCOMMON Relationship Marketing
Marketing by and for Jehovah JIREH
JIREH Marketing = JOURNALING + COACHING + WEB 2.0+++
Is LIFE Passing YOU By Too Fast?
Do YOU Desire To Work Smarter, Not Harder?
Finally! There Is A Solution!
JIREH Marketing Members!!!
CLICK HERE to learn more and spend your best dollar EVER!
Web 2.0 is at least 10-100 times
more powerful than Web 1.0
Blessings to learn to use Web 2.0 (Social Marketing) STRATEGICALLY to magnify your impact!
Joseph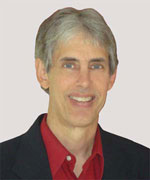 Joseph Peck, M.D.
"Blessed to be a blessing"
Dr. Breakthrough, THE CONNECTOR, and The Journal Guy
Founder and Executive Director of Webinars777
Breakthrough Life Coach helping your DREAMS come true
Creative Marketing and Communication Specialist
Empower 2000, Inc.
Empowering and Connecting a New Generation of Godly THOUGHT LEADERS
POWER NETWORKING God's Army Around the World
Changing Lives to Disciple Nations
Connect – BE Blessed To Be A Blessing
LinkedIn: http://linkedin.com/in/thejournalguy
Facebook: http://facebook.com/thejournalguy
Twitter: http://twitter.com/thejournalguy
YouTube: http://www.youtube.com/MastersmindMarketing
P.S. Sign up TODAY for my free E-course "30 Days To Breakthrough!" God wants to transform your life NOW!
P.S.S. Spiritual Journaling will transform your life!
UNCOMMON Journaling is the key
to unlock YOUR dreams!