Journaling
Experiencing God in Extraordinary Ways for Extraordinary Fruit
Learn to recognize the voice of your heavenly Father and come to know Him as your dearest friend. He wants to give you Wisdom, Understanding, and Revelation for every area of your life.
"My sheep hear My voice, and I know them, and they follow Me." (John 10:27)

Journaling is a healthy habit that helps you SLOW DOWN. This in turn:
Helps ELIMINATE HURRY from your life! Love and hurry are incompatible. Jesus was never in a hurry, not even one time. Jesus said The Greatest Commandment is to love God and love people. To be spiritually healthy, you must ruthlessly eliminate hurry from your life!
Leads to REST, REFLECTION, then REVELATION. Together, these form the tricord of LEVERAGE. And leverage equals speed.
Allows you to notice and APPRECIATE the extraordinary in the ordinary things of life
Helps you LISTEN better – to God and to people. When you learn to listen to God, you'll learn to listen to people. When you listen to people, God will use them to coach you to become more Christ-like.
Builds your PRAYER life
Creates time to STEWARD THE TEMPLE of the Holy Spirit – to care for the only body you will ever have
Brings God's PEACE that passes all understanding
Several times while journaling during my Quiet Time, Jesus told me "(Joseph) Coaching people to journal to hear My voice is your sweet spot!"
Jesus also told me, "LEVERAGE your TIME by coaching people in small groups (up to 15) and large groups (up to 1,000). One of the reasons for this is to make LIFE Coaching affordable to the masses. Another is the teach people how to share their God stories, products, and services with the world." There is POWER in a testimony.

Uncommon Journaling For Breakthroughs

JOURNALING RESOURCES

Prayer Power
Heavenly Father, LORD God Almighty, I praise You as the great I AM and ask that You will open the eyes of understanding of this visitor to be able to understand the value and importance of journaling in his life. I pray this person will invest the necessary Time, Money, and Energy to grow close to You, to experience Your boundless love. In Jesus name, I pray. Amen and Hallelujah!
Blessings to EXPERIENCE God in Extraordinary Ways for Extraordinary Fruit!
Joseph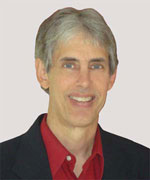 Joseph Peck, M.D.
INSPIRING LOVE
Blessed to be a blessing
30-60-100 Dream Coach
Dr. Breakthrough, THE CONNECTOR, and The Journal Guy
Creative Marketing and Communication Specialist
Empower 2000, Inc.
EMPOWERING DREAMS
Changing Lives to Disciple Nations
Connect – BE Blessed To Be A Blessing
LinkedIn: http://linkedin.com/in/thejournalguy
Facebook: http://facebook.com/thejournalguy
Twitter: http://twitter.com/thejournalguy
P.S. Sign up TODAY for my free E-course "30 Days To Breakthrough!" God wants to transform your life NOW!
P.S.S. Spiritual Journaling will transform your life!
UNCOMMON Journaling is the key
to unlock YOUR dreams!