Overview
Overview of Coaching
Welcome to the world of coaching. If you're exploring coaching for the first time, you have an exciting journey ahead. A coach can be an incredible resource to help you change, achieve a goal, or discover and reach your destiny. Let's take a look at what leadership coaching is, how it works and why it can help you build a better life.
Let's start by talking about what coaching is. First and foremost, coaching is a relationship between a coach and a client. It's a relationship designed to empower healthy people to take initiative in their own lives to grow and change. That growth and change is future-oriented. Coaching is oriented toward dreams and goals and where you want to go. It takes you from where you are to where you want to be.
In doing that, coaching works with internal motivation. You're not doing something someone else wants you to do. You're setting your own goal in doing what you want to do. And as you do that, you and your coach will come up with a plan to achieve your goal and it will be personalized and customized toward your needs. It will work with your schedule. It'll work with your time. It'll work with the resources that you have available.
Your coach will help you put a structure around your goal, a structure around your plan that will help you achieve it. You'll get perspective. You'll get feedback. You'll get regular accountability. And that structure will keep you on track with your change. So, instead of muddling around, trying to do something that's unclear, you'll create definite goals and action steps to get it done.
So, coaching is a relationship that's future-oriented. It works on your internal motivation. It's personalized, and it creates a structure for your growth. In summary, a coach is a person walking with you to empower you to reach your own goals.
——————————————————————————–
What Is Coaching?
Transformational Coaching is a key to making more and better disciples in our nations. – Joseph Umidi
"Go therefore and make disciples of all the nations" (Matthew 28:19)
What role will a COACH play in guiding you to fulfill your potential, life purpose, and destiny?
Just as a lighthouse serves as a guide to aid navigation through water, i.e., moving ships from one place to another, a coach serves as a guide to aid navigation through life by helping a person move from one place to another. Looking back several centuries, a coach was a horse-drawn vehicle that took a person from where they were to where they wanted to be.
With the passage of time, a coach became a person who assisted a person or persons (aka "team") from where they were (ordinary) to where they wanted to go (champions). Coaches are still most prominently associated with athletics, but also provide great service in the arts (e.g., singing, speaking, acting, etc.) and more recently in businesses and churches.
Coaching is a one-on-one method of helping another person grow and change. Instead of teaching a set curriculum, coaches start with where you are, help you define where you want to grow, and then help you get there.
Coaching is based on the idea that leaders take responsibility for their own growth. So instead of giving advice or telling you what to do, coaches ask questions to help you sharpen your own discernment of what God has for you.
In essence, coaches co labor with people to build or define their vision and then be transformed for the better as they pursue that vision. A coach is a partner who walks with you for a season, provides feedback, a fresh perspective, and consistent, gentle pressure to move forward.
What are the Four Keys To Team Destiny's Philosophy?
Transformational Conversation
Our job as a coach is not to give advice but rather to explore, question, and stimilate your creativity through transformational conversation. It is not therapy. It is a guided and directed discovery of yourself and any potential barriers that are in or around you that inhibit your success. Through coaching you should also discover ways to increase your performance.
Transparent Relationship
A coach is a friend and confidant, your greatest supporter, someone who knows you well enough to recognize your greatness and then challenge you to rise to it. A transparent relationship with a coach frees you to go to places you've never gone before.
Support System for Change
With support, encouragement, and accountability from someone who believes in us, we can do far more than we'd ever accomplish alone. A coach helps you stay on track, overcome obstacles and convert your want-to into concrete steps that get in your date book and get done.
Consistent Leadership Development
Coaches don't give solutions: they help you solve your own problems. Coaching is helping you learn instead of telling you what to do. By leveraging every situation to build your capacity as a leader and a person, coaching prepares you to conquer much bigger challenges in the future.
——————————————————————————–
Why Coaching?
"Accountability is the password to your future!" – Ben Stewart

Where there is no counsel, the people fall;
But in the multitude of counselors there is safety.
(Proverbs 11:14)

Every great athlete has a coach … as should every great life!

Please Turn on Javascript

4 great reasons to have a COACH
It's Transformational … examine your life from a different perspective
It's a Transparent Relationship … creating an authentic, encouraging relationship that fosters trust and safety
It's a Supportive System of Change … providing structure and accountability that results in maximum progress
It's Continuous Personal Development … strategizing, setting challenging goals, and turning those goals into action
We all need relationship, perspective, encouragement, and accountability to reach our maximum potential. A coach can help you sort out what are the most important issues in your life, help you get "unstuck," and provide a sounding board when you need an outside perspective.
Life is intended to be a "team sport," and coaching is built on the power of relationship. Coaching is a partnership between two equals, one of whom has some specialized training and life experiences that can challenge the other to move toward their destiny.
We all have blind spots, and all too often our "friends" are reluctant to point them out to us. These blind spots could be the very things that are keeping us stuck where we are.
Finally, we all need support, encouragement, and accountability when we are making a significant change in our life or in the way we do things. A big part of what coaching provides is accountability — that extra nudge to follow through on what you know you need to do.
These are just a few of the things a good coach brings to the relationship.
What is your next step?
Making a career change
Taking your goals and turning them into action
Finding balance in your work, family and personal life
Finding your life's purpose
Finding out how your past and present are keys to your future
Discovering the constraints that have been hindering your destiny
Learning how to use feedback and reflection to upgrade your character
Developing disciplines that will continue to bring you insight and wisdom
——————————————————————————–
Assembling The Whole Story
THE GREAT OMISSION
And Jesus came and spoke to them, saying, "All authority has been given to Me in heaven and on earth. Go therefore and make disciples of all the nations, baptizing them in the name of the Father and of the Son and of the Holy Spirit, teaching them to observe all things that I have commanded you; and lo, I am with you always, even to the end of the age." Amen. (Matthew 28: 18-20)
The following thoughts require the need for a "paradigm funeral" of old school thinking and a renewed mind of defining success the Jesus way. These thoughts are intended to get some conversations going in your part of the world:
1. Jesus defines "success" as the bottom line of whether or not we are making disciples.
2. Discipleship is almost entirely relational in a combination of small group and one on one culture, outside of church meetings, and especially through the influence of healthy conversations from healthy families around the table.
3. Discipleship assumes we are "going into all of our world" (most of what we do outside of church meetings) to make #1 and #2 above happen. That makes "sending capacity" a better benchmark of success than "seating capacity".
4. The end game of discipleship is for nations to be discipled (Rev. 21:24-27) so the "burning bush vision" for the church is to equip members to make disciples in the places that shape a nations; at work in the major spheres of vocations that shape the culture.
5. We have made discipleship more of a "teaching commission" at the expense of a "training omission" (v.20). Action steps that integrate and align our daily behaviors with kingdom values and Jesus commands is more hitting the mark than "fill-in-the-blank" lectures or sermon series. (Note: It only takes 45 minutes to read the teaching content of Jesus words given us in scripture.)
Recently Bill Hybels of Willow Creek authentically announced that his "seeker-friendly"congregation did not produce transformational change in the lives of its members; meaning they were not discipled. George Barna's extensive research in the discipleship deficit in the American church brought him to the unfortunate position of an anti "organized church" position. I believe that Lifeforming can offer a way forward in this debate.
I am giving my life to the core value that Transformational Coaching is a key to making more and better disciples in our nations. Here is why:
1. It consistently targets the core factor of making a disciple; hearing God's voice. Every religion makes disciples but a disciple of Jesus is led by Him personally (not just His principles) and has the "unfair advantage" of knowing that voice (John 10:3) in the unique design that we are created to respond to that voice (Psalm 139: 13-16).
2. It consistently maximizes the core delivery to make a disciple; a non-judgmental relationship with someone who seeks to 100% believe in you as the Father does, 100% work with you in what the Spirit is prioritizing, and 100% enable you to take ownership for your own development and progress.
3. It consistently models the authentic spiritual authority of stewarding transformation to another by first having been transformed ourselves in the same manner (2 Timothy 2:2). UNTIL SPIRITUAL FATHERS AND MOTHERS ARE DISCIPLED THEMSELVES TRANSFORMATIONALY THEY ARE DEPENDENT ON PROGRAMS AND METHODS THAT ARE INFORMATION TRANSACTIONS MORE THAN LIFE TRANSFER.
4. It consistently produces the kind of community that is compelling and engaging of the spiritual hunger in our cultures that are seeking life-giving spiritual relationships when they turn to Christ. Lifeforming's Transformational coaches know how to catalyze authentic relationships in organizations that shift those cultures to environments that accelerate personal development in the context of the organization's mission.
Lifeforming Leadership Coaching has a key role to play in restoring the Great Commission in Matthew 28. We are about the Father's business of making disciples the Jesus way. This is not an option; it is a mandate.
Dr. Joseph Umidi
President, Lifeforming Leadership Coaching
www.lifeformingcoach.com
——————————————————————————–
Accelerate Your Growth
Do you want to reach higher, learn more, and improve your performance? Working with a coach is one of the best ways to achieve those goals. So accept the coaching challenge and see what a difference a coaching relationship can make in your life.
Whether, you're looking for a Life Coach, Leadership Coach, Executive Coach, Business Coach, Pastoral Coach, Destiny Coach, Transformation Coach, Wellness Coach, Internet Marketing Coach, Sabbatical Coach, or some other type of coach, we will gladly match you up a tailor-made coach best suited to meet YOUR specific needs.
To find the right kind of coach perfectly suited to meet your specific needs, please contact one of us.
Blessings to CHOOSE to step into a LIFE of abundance!
Joseph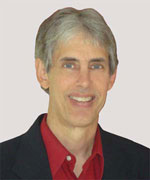 Joseph Peck, M.D.
"Blessed to be a blessing"
Dr. Breakthrough, THE CONNECTOR, and The Journal Guy
Founder and Executive Director of Webinars777
Breakthrough Life Coach helping your DREAMS come true
Creative Marketing and Communication Specialist
Empower 2000, Inc.
Empowering and Connecting a New Generation of Godly THOUGHT LEADERS
POWER NETWORKING God's Army Around the World
Changing Lives to Disciple Nations
Connect – BE Blessed To Be A Blessing
LinkedIn: http://linkedin.com/in/thejournalguy
Facebook: http://facebook.com/thejournalguy
Twitter: http://twitter.com/thejournalguy
YouTube: http://www.youtube.com/MastersmindMarketing
P.S. Sign up TODAY for my free E-course "30 Days To Breakthrough!" God wants to transform your life NOW!
P.S.S. Spiritual Journaling will transform your life!
UNCOMMON Journaling is the key
to unlock YOUR dreams!