Meet Randy Peck, M.D.
Joseph Peck, M.D.
Dr. Joseph Peck is the Great Connector EMPOWERING DREAMS of millions of people through coaching, journaling, and webinars. (His Legacy)
He is a physician, leadership coach, and creative marketing and communication STRATEGIST.
Joseph's calling is connecting people, ideas, and resources for creative miracles.
He is a 30-60-100 Dream Coach – coaching leaders to leverage their time to magnify their impact 30-60-100 fold in 12 months. This gift attracts leaders of integrity and wealth who have a vision to change the world for good and God.
Joseph's unique expertise in coaching is helping leaders SIMPLIFY their complicated lives, LEVERAGE their TIME, see Uncommon Ideas, and make Strategic Connections.
Joseph is a master at assembling and facilitating high performance dream teams and communicates weekly with groups of business and thought leaders around the world.
Joseph is the global leader for life-changing WEBINARS to empower dreams, transform communities, and disciple nations. Webinars are the new Global Interactive TV. Leaders from all over the world seek him out to take them and their businesses and ministries to another dimension.
Joseph is a highly sought after speaker and an an avid reader and writer, having written thousands of articles for blogs as well as several books.
According to Larry Tyler, "Joseph is the Maestro, making the entire orchestra speak with one voice! God has called him and given him the gifts and talent to take so many different individuals (instruments & sounds) and blend them together, so disciplined and so coordinated into Sound Alignment."
Joseph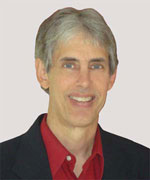 Joseph Peck, M.D.
INSPIRING LOVE
Blessed to be a blessing
30-60-100 Dream Coach
Dr. Breakthrough, The Great Connector, and The Journal Guy
Creative Marketing and Communication Strategist
Empower 2000, Inc.
EMPOWERING DREAMS
Changing Lives to Disciple Nations