Living on Purpose
Soul Purpose – What's That?
Most of us divide our lives into compartments: School, Work, Family, Recreation, Religion. Sometimes when one part of life (family) is not going well, we console ourselves with another part that is going well (work, perhaps). Then there are those moments when everything seems to be fine, yet there is the nagging feeling that something is wrong. Why do we feel empty? What is missing?
Please Turn on Javascript
A phrase out of the Bible says, "[God] He has planted eternity in the human heart" (Ecclesiastes 3:11). Is that it? Could these nagging thoughts be related to the spiritual? Are we more than the sum total of our physical body parts? Is it possible that our spiritual dimension (our soul) experiences pain?
Here we emphasize the spiritual. We believe that finding fulfillment in this dimension is the key to realizing success in all the other areas of our lives. In fact, "How do you benefit if you gain the whole world but lose your own soul in the process? Is anything worth more than your soul?" (Mark 8:36,37) The spiritual component of our lives is foundational. Once we learn how to relate and love God, we better understand how to relate and love others. Once we discover the spiritual purpose for our life, we will be more focused and accomplished in our education and vocational pursuits.
All this soul talk may sound like a foreign language, but deep down there's a part of us that wonders if there isn't something to this. How does one move from soul pain to soul peace and purpose? We invite you-each of you-the doubting skeptic, the questioning seeker, the former believer, the firmly convinced-to attend one of our Life Discussion groups. No question you have will be too hostile or too simple, and we're not here to preach-we too have questions. Spiritual workouts like physical ones are always more enjoyable when others are "sweating" too. Just remember, "Physical exercise has some value, but spiritual exercise is much more important, for it promises a reward in both this life and the next" (I Timothy 4:8).
Blessings to life YOUR life on purpose and with passion!
Joseph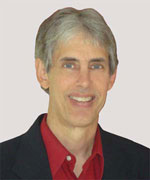 Joseph Peck, M.D.
Blessed to be a blessing
Dr. Breakthrough, THE CONNECTOR, and The Journal Guy
Leadership and Dream Coach, 30-60-100 Increases
Creative Marketing and Communication Specialist
Empower 2000, Inc.
EMPOWERING DESTINIES
Changing Lives to Disciple Nations